Bodrum car rental

Bodrum is one of the most popular tourism destinations of Turkey. The region flooded by millions of domestic and foreign tourists in the summer is famous for its bays, historical sites and entertainment facilities. The sightseeing places in the Bodrum region are spread over a large area all along the Gulf of Bodrum. Therefore, renting a car in Bodrum is the most practical way to have a comfortable holiday. Although there are many companies that provide car rental services in Bodrum, the experts recommend to rent a car from reliable brands in order to avoid surprises during renting. Nates Car Rental distinguishes itself from its competitors with its transparent price policy and offers car rental service in Bodrum at the highest quality level.
Bodrum is a city with all the leading international brands of car rental business. However, as it is known, these brands are famous for their high price policies. Tourists who cannot be sure of the quality of service of local car rental companies in Bodrum tend to prefer international brands, which in turn cause them to pay three or four times much money. In fact, Bodrum is a city where cheap car rental companies can be found. However, the quality and price policies of these companies may not give you confidence. Although Popy is a local company, it is a brand that offers cheap car rental service in Bodrum without compromising on quality.
In Bodrum, Bodrum Airport is the location with the peak demand for car rental.Nates Car has the infrastructure to meet your rental car demands under the optimum conditions at Bodrum Airport. When you rent a car from Nates Car in Bodrum, you can simply get your vehicle by specifying your flight number and landing time, without waiting in a queue at all as soon as it lands.
Is Bodrum a suitable city for cheap car rental? Both yes and no. There are cheap rent a car companies in Bodrum, however no one can guarantee that there will be no surprise fuel costs or insurance fines at the end of the day. Therefore, it is necessary to consider both the price and the service quality when choosing a car rental option in Bodrum. Nates Car is the right address for renting a car in Bodrum. When you rent a car from Nates Car , you won't have any problem with the vehicle, not just when you take and drive the vehicle but also after your work is done.
We look forward to welcoming you in our car rental office in Bodrum.
The latest model and well-maintained rental vehicles with insurance coverage are with you at the Bodrum location with the assurance of www.natescarrental.com. www.natescarrental.com is the indispensable address for Bodrum car rental services.
Car hire with 100% Peace of Mind
Cheap Car hire should not be a question of luck! Car hire can sometimes be very complicated and full of hidden costs. Our approach to business is simple: Our car rental comparison site compares prices and you save money. And we look after you, every step of the way. But please don't take our word for granted, just check what our customers say..
What do I get?
Our mission is to help people pick the right rental. Before you book, we will show you everything you need to know. From past customer ratings, what's included and pick-up information, we give you all the facts, so that you can make the right rental choice for you.
Quality Service
Working with a large number of Rent A Car companies allows us to offer our customers an extensive fleet with the newest brands and models and with a wide variety of categories. From the cheapest compact to minivans and vans with 7/9 seats.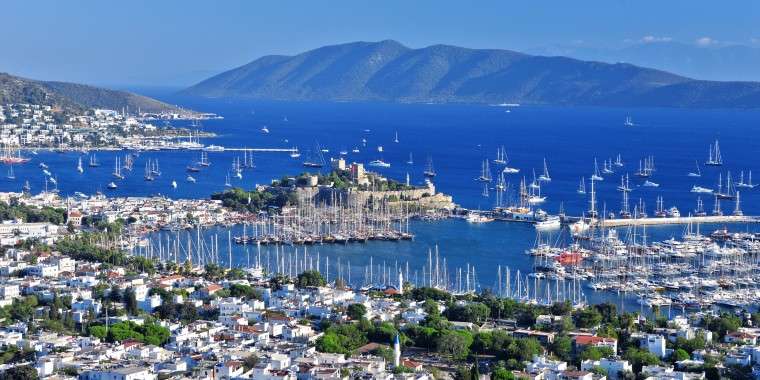 Muğla Bodrum
Muğla Bodrum Car Rental