İstanbul Sabiha Gökçen Airport - SAW
Istanbul - Sabiha Gökçen Airport Car Rental
Istanbul, advanced in world standards and continuing to grow each day, is the metropolis of Turkey in terms of population and density. It hosts visitors at all times of the year due to many opportunities and advantages it hosts. When you come to the city with unique touristic beauties even though it is not perfect for living, your first stop is Istanbul Sabiha Gökçen Airport. The metropolitan air you will feel as soon as you get off the plane allows you to adapt to Istanbul. One of the first needs of visitors is Istanbul Sabiha Gökçen Airport rent a car service. At this point, Nates Car Rental offers you the convenience of finding your every need easily.

Thanks to Nates Car Rental Istanbul Sabiha Gökçen car rental office, which will greet the visitors at the airport, those in need will have the opportunity to rent a car immediately. You can start the process by selecting the vehicle segment you want without losing any time. You can receive the most suitable Nates Car rental car service from segments such as Economy, Comfort, Premium a. You can say "hello" to the metropolitan city after completing the necessary documents quickly at the Sabiha Gökçen car rental office, which will add pleasure to your Istanbul journey!
İstanbul Sabiha Gökçen Airport - SAW Rental Cars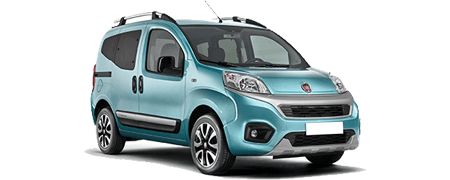 Vehicle Features
Diesel
Manual
Pickup
5 Person
5 Luggages
Rental Terms
Min. Driver Age: 21 - Driving License: 1 year(s)
300 ¤ deposit is required for this vehicle.
FİAT FİORİNO
Vehicle Features
The latest model and well-maintained rental vehicles with insurance coverage are with you at the Sabiha Gökçen Airport - SAW location with the assurance of www.natescarrental.com. www.natescarrental.com is the indispensable address for Sabiha Gökçen Airport - SAW car rental services.
Car hire with 100% Peace of Mind
Cheap Car hire should not be a question of luck! Car hire can sometimes be very complicated and full of hidden costs. Our approach to business is simple: Our car rental comparison site compares prices and you save money. And we look after you, every step of the way. But please don't take our word for granted, just check what our customers say..
What do I get?
Our mission is to help people pick the right rental. Before you book, we will show you everything you need to know. From past customer ratings, what's included and pick-up information, we give you all the facts, so that you can make the right rental choice for you.
Quality Service
Working with a large number of Rent A Car companies allows us to offer our customers an extensive fleet with the newest brands and models and with a wide variety of categories. From the cheapest compact to minivans and vans with 7/9 seats.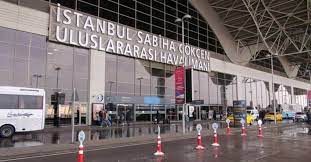 İstanbul Sabiha Gökçen Airport - SAW
Sabiha Gökçen Airport - SAW