İzmir Adnan Menderes Airport
Adnan Menderes Airport International Car Rental
With over 8,000 years of history, a magnificent setting in the Aegean Sea, and the buzzing cosmopolitan atmosphere of Turkey's third largest city, Izmir is a remarkable destination that appeals to visitors with diverse aspirations. Izmir, Turkey refers to both the city and the bay with the same name. Among them are two UNESCO World Heritage Sites, incredible archaeological museums, beautiful sandy beaches and numerous harbors with opportunities for water sports and boating. Izmir also gives visitors the chance to embrace Turkey's vibrant culture and delicious cuisine that blends influences of the east and west, ancient and modern. Year-round sunshine and magnificent natural beauty contribute immeasurably to Izmir, Turkey's charm. If you have entered Izmir via international flights and want to have a nice trip, the most logical option for you is to turn to Izmir Adnan Menderes Airport car rental service.
İzmir Adnan Menderes Airport Rental Cars
The latest model and well-maintained rental vehicles with insurance coverage are with you at the Adnan Menderes Airport location with the assurance of www.natescarrental.com. www.natescarrental.com is the indispensable address for Adnan Menderes Airport car rental services.
Car hire with 100% Peace of Mind
Cheap Car hire should not be a question of luck! Car hire can sometimes be very complicated and full of hidden costs. Our approach to business is simple: Our car rental comparison site compares prices and you save money. And we look after you, every step of the way. But please don't take our word for granted, just check what our customers say..
What do I get?
Our mission is to help people pick the right rental. Before you book, we will show you everything you need to know. From past customer ratings, what's included and pick-up information, we give you all the facts, so that you can make the right rental choice for you.
Quality Service
Working with a large number of Rent A Car companies allows us to offer our customers an extensive fleet with the newest brands and models and with a wide variety of categories. From the cheapest compact to minivans and vans with 7/9 seats.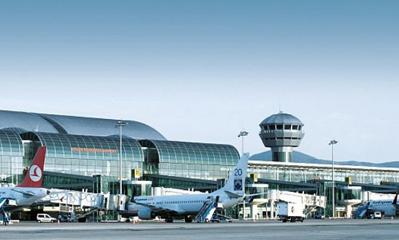 İzmir Adnan Menderes Airport
İzmir Adnan Menderes Airport